Contaminated cough syrups and paracetamol imported into The Gambia almost certainly caused death of 66 children due to acute kidney injury, according to a study by the US Centers for Disease Control and Prevention and Gambian scientists.
The link between infant mortality and contaminated drugs first came to light in October, when the World Health Organization sent out a warning stating that four cough syrups manufactured by the Indian company Maiden Pharmaceuticals Ltd contain toxic amounts of diethylene and ethylene glycol and should be recalled.
A new investigation "strongly suggests" drugs contaminated with toxins smuggled into the Gambia led to a cluster of acute kidney injury in 78 children. Most of them were under the age of 2, and 66 people died between June and September 2022. Since then, four more children have died, bringing the official death toll to 70.
WHO REQUIRES ACTION AFTER DEATH FROM COUGH SYRUP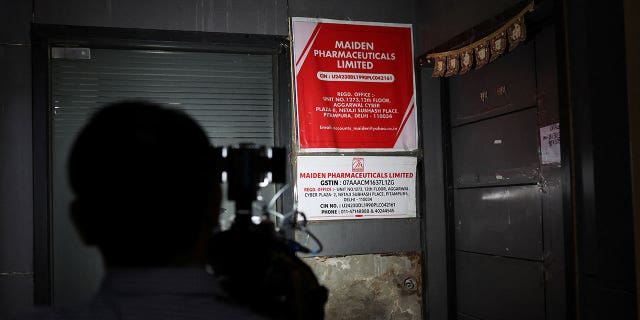 Maiden denies that her drugs were the cause of death in The Gambia. Indian government said the syrups showed no contamination when tested. Production at the factory was shut down in October, but the company is now trying to get back up and running.
The report, published Thursday in the New England Journal of Medicine, drew conclusions based on a study of patients' medical records where they were available, as well as interviews with their parents and caregivers. It also says that other evidence, such as drug trials, the wide geographic distribution of cases, and the fact that the disease did not spread to adults, pointed to a toxin rather than an infectious agent.
CLICK HERE TO GET THE FOX NEWS APP
There have been a number of diethylene and ethylene glycol-related poisonings in the past in countries including Haiti and Nigeria, but the report says this is the first known case where imported drugs, rather than domestically developed drugs, were at fault.
"This probable case of poisoning highlights the potential public health risks associated with inadequate quality management of pharmaceutical exports," the report said.
Following the deaths in The Gambia, 201 children also died in Indonesia and 19 children in Uzbekistan, linked to contaminated cough syrups from various manufacturers.