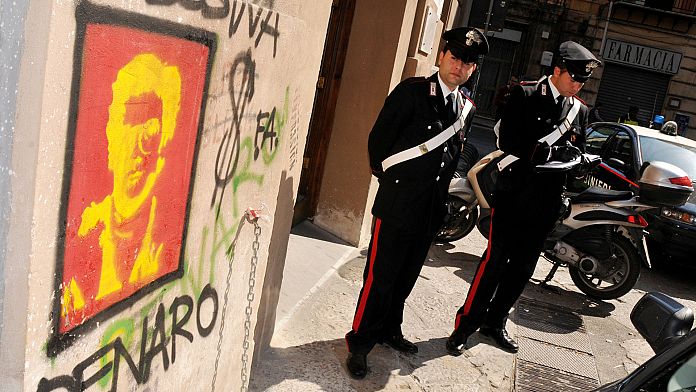 Rosalia Messina Denaro, the sister of a big Sicilian mafia boss, was arrested on Friday in Trapani, Italy, on charges of helping her brother run his criminal operations while he was in hiding.
Her brother, top mob boss Matteo Messina Denaro, was arrested on January 16 after three decades on the run. He was detained when he sought medical help at a private clinic in Sicily.
He was tried in absentia, and in 2002 he was found guilty of dozens of murders, including facilitating, along with other Cosa Nostra bosses, a pair of bombings in 1992 that killed top anti-mafia prosecutors.
He faces several life sentences, which he must serve in a high-security and highly restrictive prison reserved for the highest authorities of organized crime.
The doctor at the clinic reportedly said Denaro was "seriously ill". And he underwent surgery for colon cancer in 2020 and 2022 under an assumed name, according to leaked medical records released by Italian media.
Watch the Euronews report in the video player above to find out more.