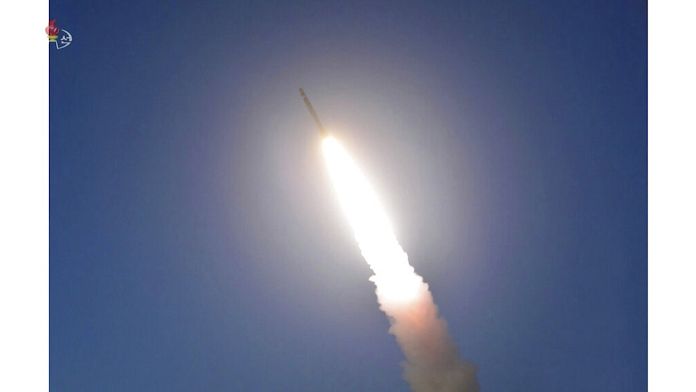 North Korea fired two short-range ballistic missiles on Monday, Pyongyang's second launch in 48 hours, as Kim Jong-un's powerful sister warned of turning the Pacific Ocean into a "testing ground," Seoul reported.
The South Korean military said it detected the launch of "two short-range ballistic missiles fired from the Sukcheon area in South Pyongan province between 07:00 and 07:11 local time."
Tokyo also confirmed the launch, with the Prime Minister's Office warning that Pyongyang had fired a "suspected ballistic missile" and the Coast Guard reported multiple rounds.
North Korea issued a statement saying it fired "two rounds of 600mm multiple rocket launchers" into the East Sea, also known as the Sea of ​​Japan.
The launch came less than 48 hours after Pyongyang held a so-called "surprise" intercontinental ballistic missile (ICBM) exercise on Saturday that it said demonstrated North Korea's ability to launch a "deadly nuclear counterattack."
Japan said Saturday's ICBM flew for 66 minutes and landed in its exclusive economic zone (EEZ). In response, Seoul and Washington held joint air exercises Sunday involving strategic bombers and stealth fighters.
In a statement released early Monday morning, North Korean leader Kim Yo-jong's sister warned that Pyongyang would continue to "appropriately counter" any perceived threats.
"The frequency with which the Pacific Ocean is used as our firing range depends on the nature of the US forces' operations," she said in a statement from the official KCNA, which also heavily criticized third-party estimates of Saturday's ICBM launch.
Relations between the two Koreas are at one of their lowest levels in recent years after North Korea declared itself an "irreversible" nuclear state and leader Kim Jong-un called for an "exponential" increase in weapons production, including tactical nuclear weapons.