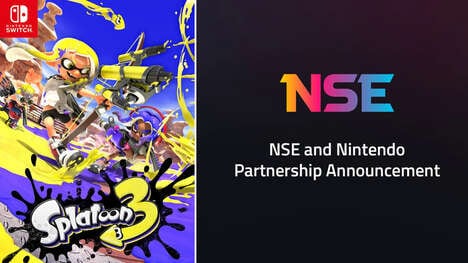 National Student Esports (NSE) has teamed up with Nintendo UK to launch the Splatoon 3 University Championship, a new tournament for the UK student community. The tournament will feature both in-person and online events across the UK, including two regional events and a live grand final at the Insomnia Gaming Festival from April 7-9. The tournament will be part of the final of the NSE British University Esports Championship, which already features games such as Dota 2, League of Legends and Rocket League.
For Nintendo, the partnership confirms the company's commitment to the development of mainstream esports. Nintendo UK Head of Communications Kalpesh Tailor said: "We are proud to once again support NSE and bring the latest addition to the Splatoon series to university students, offering more opportunities for the interested student gaming community to compete online and in person. ."
The Splatoon 3 University Championship offers UK students another opportunity to showcase their gaming skills and compete in the growing esports scene. With the support of Nintendo UK, NSE hopes to continue expanding its esports portfolio and building a vibrant student gaming community across the country.
Image Credit: NSE, Nintendo UK