Saudi Arabia on Tuesday injected $1 billion into the central bank of Yemen's internationally recognized government in an attempt to prop up the country's ailing economy, state media reported.
A brief statement from the state-run Saudi press agency said the $1 billion deposited with the central bank in Aden would help the Riyadh-backed administration push through economic reforms.
Yemen's devastating civil war, now in its ninth year, has devastated the country's economy and brought half the population to the brink of starvation. Over 150,000 people were killed during the conflict.
US Navy INTERCEPTS FISHING BOAT ATTEMPT TO TRANSPORT EXPLOSIVES FROM IRAN TO YEMEN
The war started in 2014 when Iranian-backed Houthi rebels captured the Yemeni capital Sanaa, as well as most of the north of the country, forcing the government to leave the country. The Saudi coalition, which includes the United Arab Emirates, intervened the following year to try to restore an internationally recognized government. Since then, the country's central bank has been divided among the warring parties, with the Houthis managing their monetary power from Sana'a.
Rashad al-Alimi, head of the internationally recognized presidential council, thanked the Saudi government for economic assistance on Tuesday in a series of tweets. Al-Alimi said the money would be used to fund new projects and stabilize the currency. No further details were provided.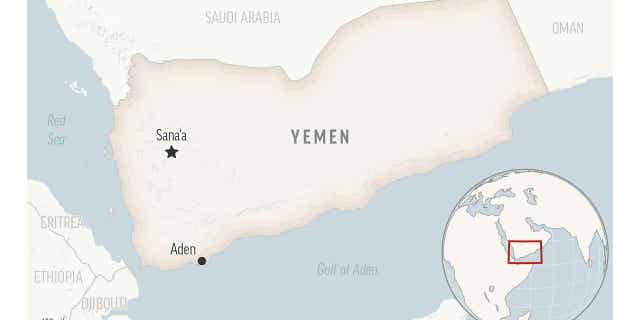 Yemen has been hit hard by the consequences Ukraine war, while the country imported 40% of its grain from Ukraine until the supply chains were cut after the Russian invasion. Since then, food prices in Yemen have risen.
In recent years, Yemen's central bank branch in Aden has spurred inflation by printing new banknotes to finance debt and cover public sector wage costs. Houthi-controlled areas do not accept banknotes printed by Aden's central bank.
Two officials from the internationally recognized government told The Associated Press that a $1 billion aid package would help offset the sharp decline in oil revenues in recent months. Oil exports have slowed sharply since several Houthi drone attacks on tankers and other targets late last year. Both spoke on condition of anonymity as they were not instructed to speak to the media.
IN YEMEN, CANCER PATIENTS SUFFER HARDER FROM THE LACK OF MEDICAL CARE
The Arab Monetary Fund, an Abu Dhabi-based group and a 22-member Arab League subsidiary, will help oversee the use of $1 billion, the SPA said.
In April 2022, Saudi Arabia and the UAE pledged $3 billion in aid to the internationally recognized president. It remains unclear whether Tuesday's deposit is part of that pledge.
CLICK HERE TO GET THE FOX NEWS APP
Yemen has seen a lull in frontline fighting in recent months despite a six-month formal ceasefire that expires last October. During this period, Houthi and Saudi officials engaged in negotiations seeking to bring about a negotiated end to the civil war.