The speaker of the House of Representatives on Wednesday said that after the discovery of warehouses where onions and garlic were stored, the government's "intense and relentless campaign" to combat smuggling of agricultural products will continue.
Speaker Ferdinand Martin G. Romualdez thanked law enforcement for heeding his call to search warehouses suspected of storing onions and garlic.
He said agricultural smuggling poses a serious threat to the country's food sustainability, as it leads to artificial price increases, significant loss of government revenue and undermines the competitiveness of local farmers.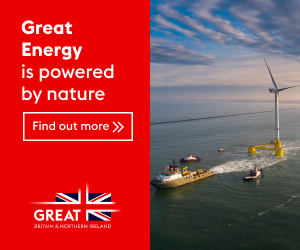 "We agreed with our law enforcement agencies to conduct searches in warehouses suspected of storing onions and garlic. This [hoarding] is one of the causes of inflation," Romualdes said after an interagency task force led by the Bureau of Customs (BOC) immediately presented results in the fight against the accumulation of onions and garlic.
"We expect this campaign against the exploiters to continue."
Romualdes issued the statement after the BOC, under new commissioner Bienvenido Rubio, reported finding about 150 million pesos worth of imported onions and garlic stored in 24 separate locations, many of which are warehouses, in the cities of Manila and Malabon.
"I repeat my warning to these evil misers and unscrupulous businessmen. We breathe down your neck," Romualdez said in a statement.
He said he would continue to call for a crackdown on smuggling to protect Filipino consumers as well as farmers.
With Powers of Attorney (LOA) from Rubio based on a verified intelligence report of possible smuggling and possession, a composite team that included Philippine National Police (PNP) and Philippine Coast Guard (PCG) operatives, customs intelligence agents, and the Manila International Container Port Investigation Service (CIIS-MICP conducted searches of warehouses.
An ongoing investigation by the House Committee on Agriculture and Food, chaired by Rep. 1st District Quezon. Wilfrido Marc Enverga attributes recent onion and garlic price spikes to unscrupulous traders who stockpile such products to create an artificial supply shortage.
At its latest hearing, the committee learned that this man-made shortage is sometimes used as an excuse to facilitate onion imports, further harming local farmers.