School Chaplain in the United Kingdom who claims to have lost his job after being fired and labeled a terrorist for interrogating LGBTQ activists, is set to appeal against him.
Rev. Dr. Bernard Randall, an ordained Church of England minister, is suing his former employer Trent College in Derbyshire, England for discrimination, harassment, victimization and unfair dismissal. according to the statement from his legal adviser at London's Christian Law Centre.
Randall, former chaplain of Christ's College Cambridge, who served as chaplain for five years at Trent College, explained Fox News Digital Last September, he was fired from the school over a 2019 sermon that told students they had the right to make their own decisions regarding LGBTQ identity policy demands.
Following a court hearing at the East Midlands Labor Tribunal last September, Labor Judge Victoria Butler ruled last week against Randall, arguing that "the duty to protect students from the risk of harm and the requirement to comply with the requirements of the Independent School Standards Regulator outweigh the plaintiff's right to express his opinions as he did in the school environment.
UK SCHOOL PRIEST ISSUED AFTER HIS FIRE DECLARED AS A TERRORIST FOR PREACHING RESPONDING TO LGBTQ ACTIVISTS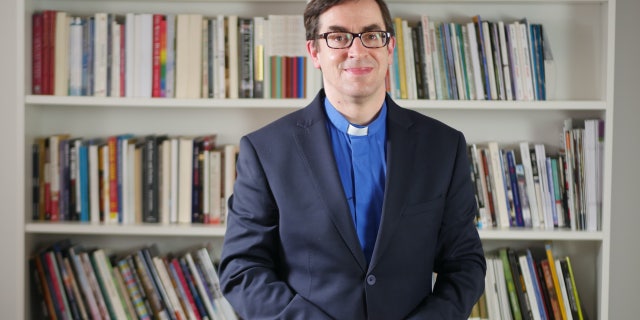 "I delivered a sermon in the chapel where I said you don't have to accept anyone else's ideology, you make the decision," Randall told Fox News Digital of his sermon, which remains available online. "On some issues, LGBT activists and Christians completely agree: there should be no discrimination, no one should be subjected to personal attacks or anything else. But there are issues on which there is disagreement.
During his sermon, Randall explained traditional Church of England teachings about marriage, sexuality, and gender to his young students, all of whom were between 11 and 17 years old. He stressed that they are not required to agree with the claims of LGBTQ activists and that under English law they have the right to hold their beliefs on such topics.
Randall claimed that his sermon came after one of his students asked him to speak in a chapel about why they "should embrace" LGBTQ ideology in a Christian school.
FIRST "GENDER-QUEE" PRIEST IN CHURCH OF ENGLISH EXPRESSES DESIRE TO "NORMALIZE" IDENTITY AMONG CHILDREN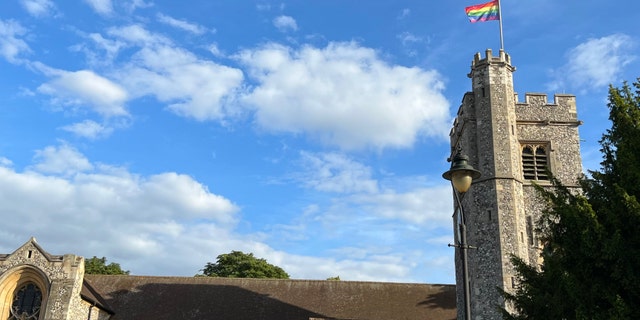 Trent College, part of Anglican Church, previously invited Ellie Barnes, CEO and founder of LGBTQ educational charity Educate and Celebrate, to train school staff. She reportedly encouraged staff to chant "smash heteronormativity" during practice, which Randall warned went against the school's Protestant evangelical ethos.
Randall said school officials were outraged by his preaching and "dragged" him in for "interrogation" before being suspended and eventually fired. He said the school's designated head of security also reported him to Prevent, which monitors allegations of terrorism in the UK, although the watchdog ultimately determined he did not pose a terrorist threat.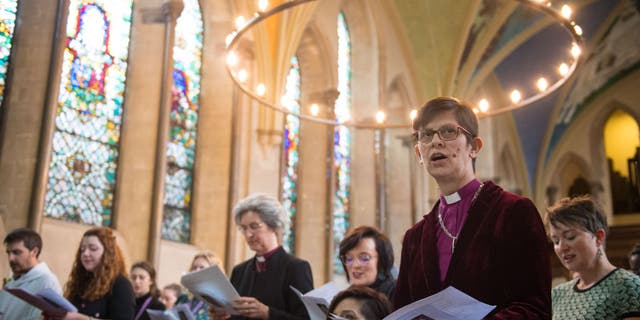 Randall's lawyers allege that he was also "blacklisted" by the Bishop of Derby, Rt. Rev. Libby Lane to serve as minister and was described as a "moderate risk to children" following his dismissal from Trent College.
CONSERVATIVE ANGLICANS WARN THAT THE ENGLISH CHURCH IS DESTROYING IN TRYING TO KEEP RELEVANT: 'THE CHURCH IS DYING'
While the Bishop's lawyers argued that Randall never worked for the diocese and that his claims did not fall within the remit of a labor tribunal, Randall's lawyers contend that Lane's actions made him unemployed as a priest and should be heard in this forum.
Randall claims that the diocese has not yet clarified the nature of the charges against him and that no evidence has been presented to support any allegations of wrongdoing or inappropriate behavior towards anyone, his lawyers noted.
"Even the Spanish Inquisition told people what the charges were."

— Bernard Randall
"I am being accused of thinking wrong," Randall said in a statement ahead of the preliminary hearing, which began on Thursday. "There is no claim that my behavior towards any person has ever been below the proper standards. Only my thinking is being tested. Even the Spanish Inquisition told the people what the charges were."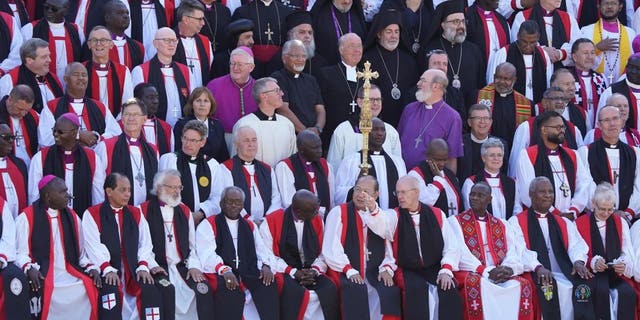 ANGLICAN LEADERS REJECT ARCHBISHOP OF CANTERBURY AFTER SAME-SEX MARRIAGE DECISION: 'FALSE DOCTRINE'
Randall's legal battle begins as the global Anglican community faces deep divisions over sexuality and gender. Anglican leaders in the global south last week rejected leadership Archbishop of Canterbury Justin Welby in a scathing letter after the Church of England voted earlier this month to bless same-sex couples.