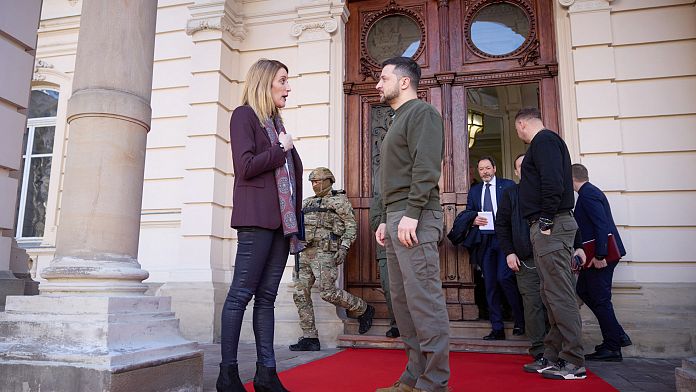 European Parliament President Roberta Metsola met Ukrainian President Volodymyr Zelensky in Lviv on Saturday, her second visit to the country since Russia's invasion..
She promised him that cooperation between Kiev and the EU Parliament would "only get stronger" and expressed her hope that Ukraine would be allowed to start negotiations on European Union membership this year.
Brussels officially granted Kyiv candidate status last June. It was applied just a few days after Russia launched a full-scale invasion on February 24.
In a tweet, Metsola praised Ukrainians as "brave people who have inspired the world" and "who have sacrificed everything for our values."
Zelenskiy also took to social media to thank Metsola for her "leadership in supporting Ukraine since the start of the war."
After the meeting, Metsola made a walking tour of the city with the speaker of the Ukrainian parliament.