Procter & Gamble (P&G) Philippines on Thursday opened its diaper production line in Cabuyao, Laguna, which is expected to link the country to the global value chain for manufacturing in Asia.
Commerce Minister Alfredo E. Pascual said the company spent 864 million pesos on a new production line. He said the facility is "a direct result" of Republican Act 11534 or the Corporate Recovery and Enterprise Tax Relief (CREATE) Act.
Pascual also said that weeks before President Ferdinand R. Marcos Jr.'s visit to the United States, the company applied to be registered as an export manufacturer for a new Pampers panty line in September 2022, according to CREATE.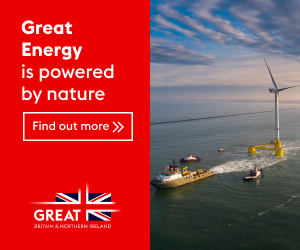 "The diapers from this new line will eventually be exported and sold to Korea and Vietnam. This is why, among other benefits listed in the CREATE Law, imports of capital equipment, raw materials or accessories are exempt from taxes and duties."
He said the value of exports of sanitary pads, feminine hygiene products and baby diapers, which P&G also makes, jumped six-fold to $40 million in 2022 from $6 million in 2018.
Last year, according to the head of the trade department, South Korea was the top export market for these products, followed by Vietnam and Malaysia.
"Because we welcome increased investment in the production of these products under the CREATE Act, the Philippines can become less and less dependent on imports of such products."
The head of trade said the new factory is expected to create direct and indirect jobs.
He also urged P&G to "use" the Comprehensive Regional Economic Partnership (RCEP), which the Philippine Senate ratified on Feb. 21. .
"RCEP will make some inputs more accessible, our exports more competitive, and domestic production less expensive."
According to its website, P&G offers fabric care, home care, baby care, women's care, family care, oral care, personal health care, hair care, as well as skin care and personal care.
The P&G Philippines brand portfolio includes Safeguard, Tide, Downy, Ariel, Head & Shoulders, Pampers and Gillette.
The Department of Trade and Industry said that in addition to Pampers, the Cabuyao plant also makes the company's home and hygiene brands, such as Ariel and Tide laundry detergents, Joy dishwashing liquid, Downy fabric softener, Whisper disposable period pads, and Safeguard antibacterial soap. for local population. and export market.