Petron Corp. supported the Government's efforts to effectively implement the Liquefied Petroleum Gas (LPG) Act.
The company said Thursday that following the Department of Energy's (DOE) approval of the latest batch of circulars governing Republic Act 11592, Petron and other industry participants launched a series of information forums to inform key publics about the new law, culminating in the Liquefied Gas Summit. March 2 and 3 last year at the SMX Convention Center in Pasay City.
"Petron has strongly supported the passage of the LPG Act and we are now ready to take the next step with the Department of Energy to ensure its smooth and successful implementation," said Petron President Ramon S. Ang.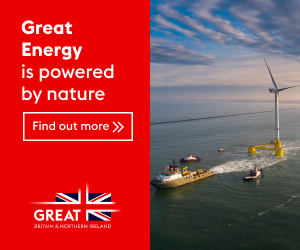 Ang said the Department of Energy's continued and consistent support for this landmark legislation confirms the shared vision of the private and public sectors to protect and promote consumer safety and welfare. "With the rest of the department's circulars already signed and the outreach campaign in full swing, we are confident that all gaps in the industry will finally be closed."
US Department of Energy Secretary Rafael Lotilla and Department of Trade and Industry (DTI) Secretary Alfredo Pascual recently signed the three remaining rules and regulations (IRRs) for implementation, which cover the following: Application for an operating license (LTO), which replaces the previous certificate compliance with standards. (SKK); rules on administrative matters, including stricter procedures for fines and penalties; and the Cylinder Exchange and Replacement Program, which is an end-to-end process to eliminate bad cylinders from the market.
"On the one hand, a mandatory cylinder replacement and upgrade program will help ensure that unsafe and low-quality cylinders that do not meet DTI benchmarks are gradually and effectively removed from the market.
These types of cylinders can cause explosions and fires, and we are proud to have played our part in implementing these essential safety standards," said Ang.
For this reason, the detailed procedure and timing for exchanging, replacing, and redeeming LPG cylinders is set out in a circular from the Department of Energy and the US Department of Energy. Part of this also includes the formation of accredited exchange centers and a Regional Program Implementation Task Force, which will be managed by DTI, DOE and representatives of the LPG industry.
Petron continues to warn consumers about the risks associated with buying illegally refilled cylinders. Legal Petron LPG products must have a laser-printed quality label with a unique QR code certifying that the cylinder has passed stringent safety and quality tests. They meet DTI standards for weight, wall thickness, weld integrity and valve fit.