IMPROVEMENTS in the corporate and consumer lending business were among the factors that boosted Metropolitan Bank & Trust Co.'s bottom line. (Metrobank) in 2022.
In a disclosure to the Philippine Stock Exchange (PSE), Metrobank said its net income rose 48 percent to 32.8 billion pesos in 2022.
This was largely due to the improvement in corporate and consumer lending; restrained growth of operating expenses; and lower provisions for stable asset quality.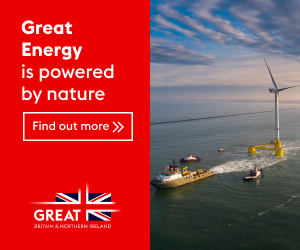 "Building on the strategies we initiated during the pandemic, our strong performance and the recognition we received in 2022 reflects our efforts to support the growing needs of our customers as the economy recovers," said Metrobank President Fabian S. Dee.
"With our strong balance sheet and highly skilled Metrobankers team, we are ready to continue to be a trusted partner to all our stakeholders in the long term," he added.
Metrobank said its profit rose to 9.3 billion pesos between October and December alone, up 55% from a year ago.
In doing so, the Board of Directors approved a total cash dividend of 3 pesos per share for the year. It consists of a regular dividend of 1.6 pesos per share and a special cash dividend of 1.4 pesos per share.
Regular dividends will be paid semi-annually at a price of 0.80 pesos per share.
At the same time, Metrobank's net interest income jumped 14% on stronger demand for loans and a 3.6% increase in net interest margin. businesses began to build up their inventories and resumed their investment spending.
In addition, net credit card loans increased by 29 percent, leading to a recovery in consumer lending. Total deposits rose 15 percent year-over-year to 2.2 trillion pesos, with low-value checking and savings accounts (CASA) stable at 1.5 trillion pesos.
Meanwhile, the Bank also saw moderate growth in non-interest income; Fees and other revenues increased by 11% to 23.5 billion pesos. Growth in operating expenses was controlled by only 3% to 61 billion pesos, bringing the cost-to-income ratio down to 54% from 59% in 2021. helped increase operating profit before provisions by 24% to 52 billion pesos in 2022.
The Bank's NPL ratio fell to 1.9 percent from 2.2 percent in 2021 and better than the industry's 3.3 percent.
In addition, its non-performing loan coverage remained strong at 172.4 percent, reflecting its strong ability to absorb any potential risks to the condition of the portfolio.