Children who make a contract lower respiratory infections (LRTIs) at age two or younger may be more likely to die prematurely from the same condition as adults, a new study has found.
These types of infections have been associated with a fifth of the deaths.
The new study was carried out by a team of London-based researchers led by Dr B. James Peter Allinson of the National Heart and Lung Institute at Imperial College London. This week it was published in The Lancet.
Data were analyzed from the Medical Research Council's National Health and Development Study, which included 3,589 participants. England, Scotland and Wales all were born in March 1946.
BE HEALTHY: QUIT SMOKING (OR TRY SOMEONE ELSE TO KICK THE HABIT)
Even INDP infections affecting the respiratory tractincluding bronchitis, bronchiolitis, influenza, and pneumonia.
Researchers identified individuals who developed HAI before their second birthday based on reports from parents or caregivers and then examined public health records to determine which of them died of a respiratory illness between ages 26 and 73.
Participants were also contacted 25 times during the eighty-year study.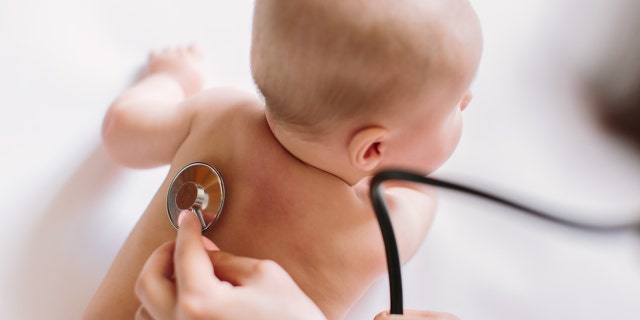 After adjusting for socioeconomic status, gender, smoking habitshousehold overcrowding, birth weight, and other factors, the researchers found that participants who developed a LTI in early childhood were 93% more likely to die from respiratory disease by age 73.
Dr. Purvi Parikh, a. in NYC An allergist and immunologist from Allergy & Asthma Associates was not involved in the study but said she was not surprised by the results.
FLORIDA DOCTOR ISSUES VIRAL BBQ BRUSH WARNING ON TIKTOK AFTER CHILD VISITS EMERGENCY DEPARTMENT
"We already have evidence that early respiratory viruses can sensitize the airways and predispose children to asthma and COPD later in life," she told Fox News Digital in an email.
Until the age of two, the lungs are still developing, as is the immune system, she said.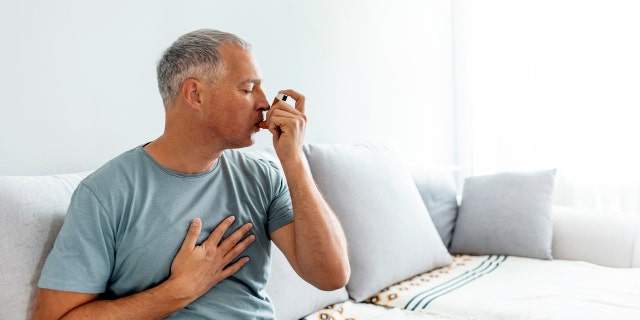 "Damage to the lungs and airways during this period can have long-term effects on lung tissue, including scarring and inflammation, and can also affect the immune system," she said.
Chronic obstructive pulmonary disease (COPD) is the most common cause of death from respiratory diseases, followed by acute lower respiratory tract infections, interstitial lung disease, bronchiectasis, respiratory diseases caused by external agents, and other respiratory diseases.
The study found that young children who developed a lower respiratory tract infection were 93% more likely to die from the disease before the age of 73.
The researchers wrote that infection in childhood can lead to impaired lung function in adulthood, leading to a higher chance of respiratory disease.
The study had some limitations
The authors of the study acknowledged that, like all population survival studies, this had some limitations and built-in bias.
"While we adjusted for important socioeconomic factors and smoking, some adverse effects remained unrecognized and therefore unreported in the 1940s," they wrote.
"A prospective study of undocumented factors, including parental smoking and prematurity, awaits the maturation of subsequently initiated studies."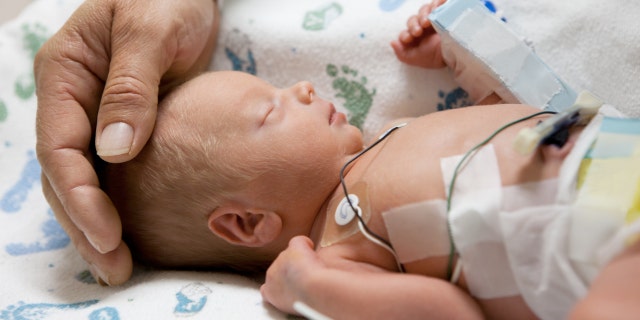 Lead author Dr. James Allinson noted that when the study began, the disparity in health care was likely greater among the generation that is now more mature.
"Over the course of their lives, average living conditions and health care in high-income countries (such as the US and the UK) have improved markedly," he said. "Therefore, children born today in these countries may have better health than adults."
However, Dr. Allinson added that cases of inequality and poverty still exist even in high-income countries.
"Our data is likely very relevant for children born in many low- and middle-income countries," he said.
Ability to break the cycle
Dr. Ellison said current preventive measures for adult respiratory disease are mostly focused on adult lifestyle risk factors such as smoking.
"Associating one in five adult respiratory deaths with common infections that occurred many decades ago in childhood shows the need to reduce risk well before adulthood," he said in an email to Fox News Digital.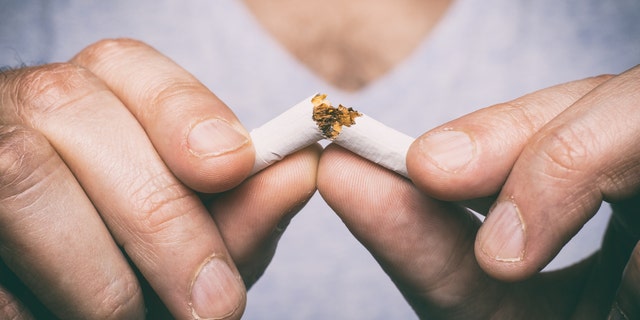 "To prevent the persistence of existing inequalities in adult health, we need to optimize the health of children," the doctor continued.
"Demonstrating the origin of adult chronic diseases at an early age also helps to challenge the smoking-related stigma associated with death from diseases such as COPD."
Coronavirus survivors' lungs are worse than those of smokers, surgeon says
Ultimately, Dr. Parikh said the study highlights the importance of early developmental years in determining lifelong health. She recommends preventing lower respiratory tract infections by administration of vaccines in early childhood.
"An RSV vaccine may soon be approved, which the mother-to-be can take in the third trimester to prevent her newborn from getting severely ill with the virus," she said.
(Pfizer is awaiting approval to deploy RSV vaccine in the US and Europe in the fall, Reuters reported on Thursday.)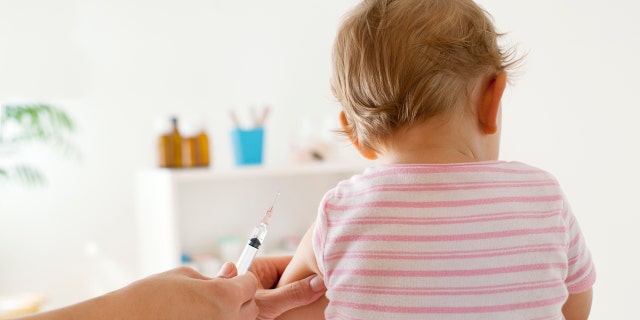 Meanwhile, Dr. Parikh stressed the importance of vaccinating young children against pneumonia, influenza, COVID and whooping cough to prevent infectious diseases.
CLICK HERE TO SUBSCRIBE TO OUR HEALTH INFORMATION
Lead author Dr. Ellinson also stressed the need for governments to address factors that threaten children's respiratory health, including children's exposure to pollution or cigarette smoke, poor housing, poor nutrition and inadequate medical care.
"Many of these factors are closely related to social disadvantage and poverty," he said.
CLICK HERE TO GET THE FOX NEWS APP
While mild respiratory infections are common in childhood, the doctor warned that chronic or recurring symptoms could indicate underlying health problems, such as asthma, that should be diagnosed and treated appropriately.