I was sorting by topic the association management and governance publications I've acquired over the years when I saw this ASAE booklet "Fundraising Without Fear: A Board Member's Guide to Fundraising" by Carla Taylor. I thought that the concise and useful content of this guide is worth sharing with associations.
Why raise funds? As the activities and activities of the association develop and expand over time, there is a need to raise funds for initiatives that membership fees cannot cover, such as research, scholarships, publicity campaigns and other projects, to ensure that the association is better able to serve society. the industry or profession he represents.
Why fundraising comes from the Council? Generally speaking, when it comes to starting an association, no one is more convincing in fundraising than a board member who is the custodian of the organization's mission and role model in philanthropy and has an extensive network of potential donors.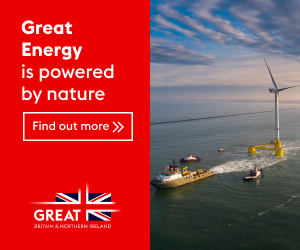 Experience also shows that a peer-to-peer request for money is more likely to be successful and that management staff can only do preparatory and limited work to raise money.
What are the steps to a successful petition? While some questions are as simple as filling out a promise form, others require more preparation time to generate leads and arrange face-to-face meetings. A successful petition starts even before you ask a potential client for money. A few tips:
1. Understand the case for giving: Explain why the money is important to your association, what will go to fund the money, and why it is a good thing or good business sense for a donor to support your organization.
2. Know how much you are asking for: Do research on potential clients to make sure your request isn't too high or disappointingly low, and suggest a specific figure or range of amounts from which the donor can make a decision.
3. Learn the donor's history of giving: Recognize your potential client's interests and participation in your association. For example, it's one thing to ask a potential client to support an awards program, and quite another to find out that a potential client has attended a gala party or volunteered on an awards committee. Remember also that in most cases people are more comfortable giving to people they know and with whom they already have a relationship.
4. Recognize what the prospect cares about: Know what's in it for the potential client and link the association's needs to the potential client's reason for donating. Pay attention to the clues potential customers give you about what they like to support and why.
5. Be on the same wavelength when with a partner: Know your role in the petition when you are cooperating with an employee or other board member, just to make sure you both know who is saying what.
If you have questions about your fundraising responsibilities, please speak with your chairman and/or your staff. Keep this acronym in mind to summarize what your association hopes to get from you: 4W for wisdom, work, wealth, and connections.
Octavio Peralta is currently the Executive Director of the UN Global Compact Network in the Philippines and the founder and voluntary CEO of the Philippine Council of Associations and Leaders of Associations, the "association of associations". Email: [email protected]