Chairman of the House Ways and Means Committee Albay Resp. Joey Sarte Salceda on Friday urged the Department of Trade and Industry and the Department of Agriculture to draw the attention of canned fish producers to supply issues, especially sardines, during the Zamboanga Peninsula's closing season, which occurs each year from December 1st. until February 28th.
Salceda said that this was done so that there would be no shortage of canned sardines next season.
"Supply levels appear to remain manageable as the industry has been able to meet the 75,000 metric tons that need to be stored during the closed season. But I also expect demand for canned sardines to pick up this year," Salceda said.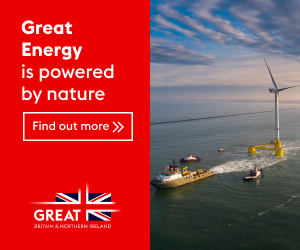 "And major issues remain, such as the suggested retail price (SRP) below the cost that some canneries produce. Including marketing costs, the price is 20 pesos, which is higher than the recommended retail price of 18 pesos," he added.
The lawmaker said he is asking the DTI and DA to engage in dialogue with the industry, as well as small players and stakeholders, as soon as possible so that the country can prevent this potential problem from materializing.
"Now the most immediate likely outcome is the lack of supply of some brands in supermarkets, especially as manufacturers try to avoid paying for shelf space in supermarkets," Salceda said.
"We also need to strengthen cooperation with alternative sources of fish such as Papua New Guinea, which is one of our largest sources of sardines," Salceda added.

54 hatcheries


Salceda also said the country needs to speed up the completion of the 54 hatcheries mandated by law, as only 3 have been completed so far.
"In the long term, of course, we really need to work on the supply of fish because climate issues are not going to get any easier anytime soon," he said.
"I no longer think it is productive to hit the BFAR (Bureau of Fisheries and Aquatic Resources) at the moment. We have a new management, so I want to work with him," said Salceda.
According to Salceda, the government needs to develop aquaculture.
"We only get 52 percent of our fish stock from aquaculture and rely on catch for the rest. We can amplify this. I am already working with the Bureau of Fisheries and Aquatic Resources so they can complete more hatcheries this year," Salceda added.
"This will help us reduce the pressure on fish consumption in general, but we need to invest in research into sardine farming. It was only in 2018 that the first cultivated sardines were successfully grown," the MP said.
He said mariculture is key for sardines.
"Portugal – perhaps the country best known for its sardines – is already doing this, backed by solid research. So BFAR also needs a very strong R&D component," added Salceda.
Image credits: Fabio Zabala Dreamstime.com