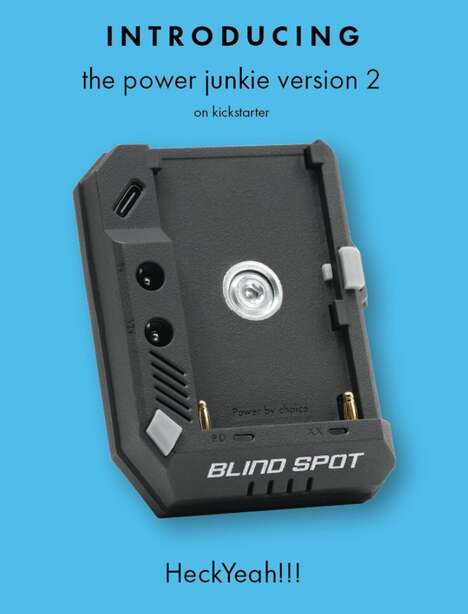 Blind Spot, a photography equipment company, has launched the Power Junkie V2, the second version of its popular Power Junkie on Kickstarter. The device is designed to power small electronic devices and cameras in particular and has been updated based on user feedback. The new version now includes an on/off switch and the ability to turn off the indicator lights. It also features 100W USB Power Delivery (PD) with a maximum output power of 34W shared between each of its outputs.
The Power Junkie V2 uses an NP battery and distributes power through three different taps including USB-C PD, 8.4VDC and the new 12VDC. It also has two taps that can be used with cables and adapters to power many devices other than cameras, as long as the device is compatible with the Power Junkie V2 output.
The Power Junkie V2 retails for $89 and is currently available for pre-order on Kickstarter for $59 with a 30% discount. While this is crowdfunding, the device will almost certainly be released as the company has already proven its trust in the site in the past. In addition, the estimated delivery date is March, which is very soon.
Image credit: blind spot