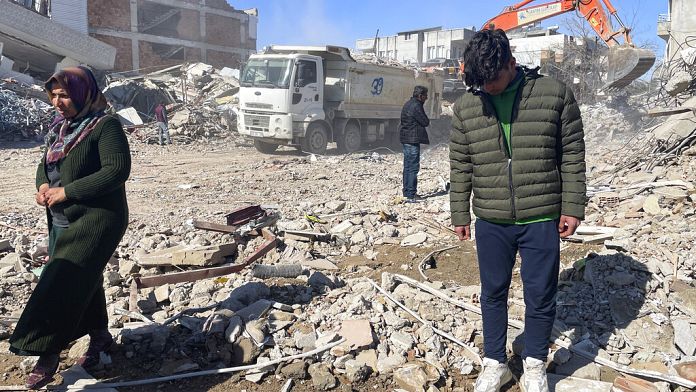 An earthquake of magnitude 6.4 has struck Turkey's southeastern province of Hatay, the Kandilli Seismological Observatory in Istanbul said on Monday.
The epicenter was in the Samandag region. The earthquake hit the city of Defne at 20:00 local time (18:04 CET) and was reportedly felt in Antakya and Adana.
It came two weeks after a devastating 7.7 magnitude earthquake hit southeastern Turkey and northern Syria, followed shortly by a second 7.6 magnitude earthquake.
About 47,000 deaths have been reported in both countries to date, and the death toll is expected to rise.
Turkish President Recep Tayyip Erdogan, who faces elections in May or June, says his country will build tens of thousands of new homes as early as next month.
This is a breakthrough story. Our journalists will update the article as new information becomes available.